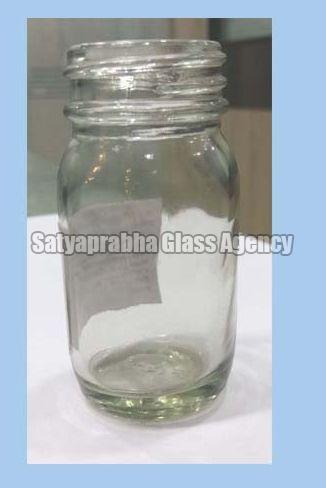 A brief about Ghee
In India, Ghee, called clarified butter is generally used for cooking or frying medium, as it enriches the taste of food. Ghee in melted form is applied on chapatis and also used for garnishing vice. Ghee has played a vital role in Ayurveda for centuries, where it is appreciated for its anti-inflammatory, digestive and therapeutic properties.

Ghee has very low moisture content and hence, it needs to be guarded more from chemical spoilage activated by oxygen, light, humid climates and high temperatures. Another influential element, which leads to the degradation of ghee, is moisture. Therefore, packaging of ghee is of critical importance.

Following are the characteristics of packaging material for ghee-
• Packaging material should not react with ghee.
• It should be regularly available at pocket friendly cost.
• It should be eco friendly.
• It should have great barrier properties against ruination.
• It should combat wear and tear during transportation.

Glass jars provide great preservation to the quality of the product as they do not react with the food material. In recent times, Ghee in glass jars is a new and a quite noticeable trend. The packaging of ghee in glass jars is trending throughout the country. The round shape glass ghee jars are designed to store ghee.

Glass jar as a packaging material for ghee has plenty of benefits-
• It helps in preserving the original taste and quality.
• It increase the shelf life
• It provides a superior look to the product.
• It is made up of natural material and also it isn't reactive.

Choosing a light weight and fine finish glass jar for storing ghee is a decision you won't regret.
There are many glass jars suppliers in India who offer different types of jars in various shapes and sizes for storing all kinds of products such as honey, biscuits, ghee and other similar products. Glass ghee jars come with airtight metal cap which helps in retaining the aroma of the ghee.
Glass ghee jars suppliers should take into the account the following pivotal points:

• They should be well-equipped with technologically advanced tools and machines for the production of these products.
• They should have separate teams of procurement agents, quality supervisors, warehousing and packaging experts and marketing analysts.
• They should be backed by a team of adroit professionals, who meticulously examine each and every lot of glass jars on the basis of stringent quality parameters before forwarding any consignment to the market.
• They should thoroughly adhere to the standards and norms laid down by the industry.
• They should be supported by a solid marketing and distribution system, to meet the requirements of geographically distributed clients.
• They should provide glass ghee jars at competitive rates in accordance with the prices prevailing in the market.

Glass ghee jars suppliers should be able to suffice the bulk requirements of the market on a timely basis. Thus, we can conclude that the glass jars for storing ghee are highly beneficial and preferred by most of the people.
This entry was posted on December, 30, 2020 at 10 : 48 am and is filed under Jar. You can follow any responses to this entry through the RSS 2.0 feed. You can leave a response from your own site.