Things You Should Know About Glass Food Jars
Posted by Admin on March, 16, 2021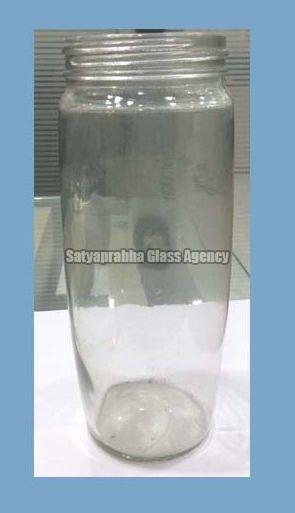 If you are a proper family man then you must know the importance of glass jars in your kitchen and if you are the manager of your kitchen then probably glass jars are indispensable to you. Just because we know how important glass jars are we should keep in mind a few things about beautiful glass food jars.

Things to know about glass jars
Here are a few facts about glass jars that we should know as well as face it. Here you go:
1. The things you put inside a glass food jar stays healthy and fresh throughout the week and that is not possible in any other jars.
2. Glass jars are safe and keep the food healthy. We know that food in plastic jars are not safe because they react chemically with the food items. However, that is not the case with the glass jars.
3. Glass jars are environment friendly. In a way, the plastic jars cannot be disposed of properly however glass jars can be disposed of properly and hence glass jars can be thought of as taking care of the environment.
These are the few things that make glass jars a great choice to store food.

Types Of Glass Jars
Glass jars are of various types. To name a few they are:
1. Mason jar- a few years back Mason Jars were considered as the new fashion. The Mason jars have a pretty look and are very useful when it comes to household purposes.
2. Ocean pop Jar- these are small jars to contain all the spices. They have a beautiful wooden lid and gives an elegant look to the whole kitchen setup.
3. Borosil Jars- Borosil glasses are thick glasses that are well- known among the crowd. These Borosil glass jars are also pretty looking and elegant and give your kitchen a touch of sophistication.
4. Plastic coated glass jar- glass jars have this risk of breaking due to their brittle nature. However, the plastic-coated glass jars make sure that the glass jars remain intact even after falling from a great height.
These are the types of glass jars that you should consider buying if you want something different for your beautiful kitchen.

From Where?
After reading this article you might be thinking of where to buy these fabulous and good looking glass jars. Well, if you are lured by the beauty of these products then what are you waiting for? Take your phone and dial Glass Food Jar Supplier in India and get your products ready and made. If you want to venture more, then sneak out the nearby market and go window shopping. And if you are feeling lazy but you still want to go through all of these products and decide which one will be good for you then go ahead and ask Google.

Endnote
This is a thing which while buying you should keep in mind. Glass jars are high maintenance items and they require great care. So if you think you will not be able to take care of your glass food jars then do not go for it. This decision of yours can cost you heavy later.
This entry was posted on March, 16, 2021 at 16 : 09 pm and is filed under Jar. You can follow any responses to this entry through the RSS 2.0 feed. You can leave a response from your own site.